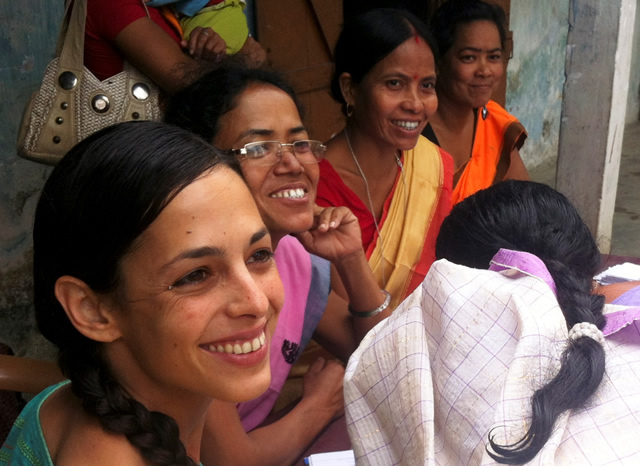 ---
"Israel Builds for Life in Faraway Places."
"Therefore all things whatsoever ye would that men should do to you, do ye even so to them: for this is the law and the prophets" (Matthew 7:12).
These amazing and powerful words Jesus spoke to His disciples are in the first place addressed to Israel. Jesus says: "…this is the law and the prophets." That means the entire Old Testament. The meaning: do good unto others.
We know that Jesus identified the "to them," when a certain lawyer asked the question: "who is my neighbor?" Jesus told him a story and identified the neighbor as a Samaritan—the ones the Jews would not associate with. He was the one who showed compassion, and Jesus said to the lawyer: "…go and do thou likewise."
If we were to practice this instruction, there would be no quarrels among us, no disagreements, crime, violence, or poverty, because we would care about other people.
Israel is a relatively new country as we know it today. Next year they will celebrate the 70th year of their reestablishment on the world scene. This country was founded under the most impossible circumstances; only a few decades ago, about one-third of the Jewish population in Europe was literally exterminated under the leadership of Germany's Adolf Hitler. When they tried to escape to the land of Israel (then called Palestine), the British government would refuse entrance, nor could they come to America. Only a short time before the proclamation of the state of Israel, they had a relatively unorganized armed force; a mixed multitude, speaking different languages and originating from diverse cultures. The overwhelming majority had no experience in handling weapons. When they attempted to buy weapons from the West, they were denied. Yet, we know that Israel did succeed. Today, they have built a thriving and extremely successful nation. When it comes to agricultural know-how, particularly in semi-desert conditions, Israel ranks number one, getting the most crops from the least bit of water. Regarding the high-tech industry, it is only a matter of time for Israel to become the leading nation.
But all that does not change not Israel's deep desire for "shalom," for peace. Yet that is being denied until this day. The primary reason for the conflict, from Israel's perspective, is Arab settlers in the land of Israel. Arab-Palestinians and the rest of the world claim the opposite; they insist that Israel occupies Arab land.
One would think that a country with so many seemingly insurmountable difficulties would have more than enough to do to simply ensure their very existence, particularly regarding defense.
Not so.
A recent article by israel21c.org was headlined, "Israel Builds for Life in Faraway Places." Here are some excerpts:
Gili Navon didn't intend to start a nonprofit organization when she traveled in 2007 to Majuli, a remote island in northeast India.

The Israeli woman accompanied the females of Majuli's peaceful Mising tribe as they picked herbs in the jungle and spun raw silk and cotton into colorful garments. She saw the struggle for sustenance in this low-caste subsistence-farming society where river erosion has caused mass displacement.

Navon organized the Rengam (United) Women Weavers Cooperative in 2011 to help residents use their cultural tradition as a source of income. Today the cooperative includes about 100 women, ages 18 to 60, from 20 villages. The project's headquarters hosts educational lectures on topics such as women's health.

Leigh Ofer, another young woman with roots in Israel, cofounded Seed Street, teaching kids from disadvantaged circumstances in New York's Harlem neighborhood to plant hydroponic vegetables inside repurposed shipping containers and sell what they harvest.

Children and women are also the focus of community-building programs in developing countries in Latin America and Africa under the aegis of MASHAV, Israel's Agency for International Development Cooperation.

One recent example is a course on Education for Sustainable Development held at MASHAV's Ofri Educational Training Center in 2014. Joan Owaka, the principal of Farasi Lane Primary School in Kenya, implemented the knowledge she acquired during the ESD course in Israel and two years later, her school has become a model of success.

Community-building is the cornerstone of Jerusalem-based Tevel b'Tzedek, founded with the goal of engaging young Jews and Israelis in long-range activities in Nepal and Burundi, such as teaching modern agricultural methods and strengthening schools, and building community governance and activism structures to include marginalized ethnic groups, women and youth.

Wherever emergency relief is needed, from Haiti to South Korea, IsraAID staffers remain on the ground for several years to implement and train locals to run programs on mental and physical health, economic and social development, women's empowerment, psychosocial rehabilitation, education, child protection and combating gender-based-violence.

The Japan IsraAID Support Program (JISP) aims to provide Japan's Tohoku region—devastated in 2011 by the most powerful earthquake (9.0 Richter scale) ever known to have hit the peninsula—with targeted post-trauma capacity-building, psychosocial services, and leadership and professional skills training for youth.

In South Sudan, IsraAID works to build the capacity of service providers working with vulnerable communities, especially women and children; and accompanies both these local service providers and local actors in their efforts to design, implement and evaluate their own programs to tackle pressing social and health challenges affecting the most at-risk groups.
-13 September 2016
Quite surprisingly, even in rich countries such as the USA, Japan, and others, Israel's expertise is being utilized.
When reading these various reports, from Israel21c and other sources, one is just amazed at Israel's ability to be virtually everywhere. But there is more to come, for the prophet Isaiah has this to say: "For Zion's sake will I not hold my peace, and for Jerusalem's sake I will not rest, until the righteousness thereof go forth as brightness, and the salvation thereof as a lamp that burneth" (Isaiah 62:1).
Midnight Call - 02/2017