2018 Atlantic Coast Prophecy Congress
"And I will sow her unto me in the earth; and I will have mercy upon her that had not obtained mercy; and I will say to them which were not my people, Thou art my people; and they shall say, Thou art my God" (Hosea 2:23).
When reading chapter 2, we notice that the words "I will" appear 23 times, of which 21 are the words of the Lord. The first 13 verses expose the horrible idolatry of the people of Israel. The next 10 verses, however, describe God's compassion for His people, climaxing in the above quoted verse.
When reading the prophetic books, it is important to realize that when God mercilessly exposes the horrible sins of His people, in the end His eternal love and compassion for them is revealed. Never must we think or declare that God has rejected His people, having chosen the Church instead.
Apparently, in the early Church, the assumption was made and probably proclaimed, that God had rejected Israel. Yet Paul begins chapter 11 of Romans: "I say then, Hath God cast away his people? God forbid…," and then he emphasizes in verse 2: "God hath not cast away his people which he foreknew…"
This is not only a comfort for Israel, but also for each one of us believers in Jesus Christ. We may fail, we may disappoint, we may discourage, we may even commit horrible sins in our body; however, that which is born of God—the reborn spirit—is an eternal identity and will be forever with God.
Israel at 70
We are happy to announce that an Israeli believer, Victor Kalisher, has accepted our invitation to be a featured speaker at this important event. Victor's father was Zvi Kalisher (1928-2014), a Holocaust survivor. You don't want to miss his three important messages during our Prophecy Congress. This will be a voice directly from Jerusalem.
Also accepting our invitation is Jeff Kinley. Jeff is a bestselling author whose books have sold in the hundreds of thousands and have been translated into several languages. He is a nationally-known speaker and former pastor. He is "on a lifelong mission to empower others with God's vintage truth and inspiration."
Invitation
Now is the time to reserve the dates 7-8 October 2018 for the Atlantic Coast Prophecy Congress. Make your reservations now and plan to attend this joyous event, where you will not only have the opportunity to hear these edifying speakers, but also fellowship with likeminded believers who love Israel and are excited about Bible prophecy.
"You owe it to yourself to hear, firsthand, what Bible scholars say about Israel at 70."
MEET THE SPEAKERS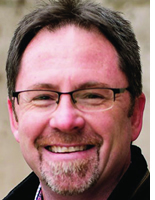 Jeff Kinley is on a lifelong mission to empower people with God's vintage, lifechanging truth. The author of 31 books, Jeff served as youth pastor and senior pastor for over three decades in churches ranging from small community congregations to mega-church size. Jeff is known as a "discerner of the times," and has been described as a "rising voice in the world of Bible Prophecy." He delivers a unique communication style that connects with this generation, engaging them with biblical truth in a positive, practical way. He is a graduate of the University of Arkansas (BA) and Dallas Theological Seminary (ThM). Jeff and wife Beverly have been married for 35 years and have 3 grown sons. His website is jeffkinley.com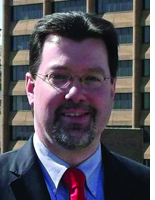 Ron Bigalke is the Georgia State Minister with Capitol Commission, and missionary with Biblical Ministries Worldwide. Dr. Bigalke has more than twenty years of experience in numerous discipleship and evangelistic ministries. He has instructed courses for Moody Bible Institute and Tyndale Theological Seminary. His church and leadership experience includes conference speaking, pastoral ministry, pulpit ministry, and youth ministry. Dr. Bigalke is an ordained minister, and partner of apologetics evangelism (on the topic of New Age) with the North American Mission Board, SBC. He and his wife Kristin have two children.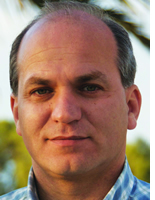 Victor Kalisher is the Director of The Bible Society in Israel and an elder of a local messianic congregation in Jerusalem. He was born in Jerusalem in 1964. His parents are Jews who came to Israel following the Holocaust, and with the establishment of the state of Israel in 1948. Both came to saving faith in Yeshua the Messiah shortly after and became one of the first Messianic families in Israel.
Victor Kalisher has been leading the work of The Bible Society in Israel for the last 10 years, after 18 years of working at a leading high-tech company and 6 years of service in the Israeli Navy as a naval officer. He is married to Esther and together they have 4 girls: Roni, Naomi, Odeya and Gili.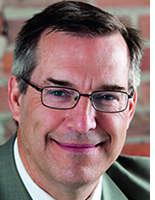 Wilfred Hahn comes from Canada. He is known for his writings and insights on present-day world economic and money trends, viewed from a Biblical perspective. He has global investment industry experience spanning three decades, having held various executive positions from Director of Research for a major Wall Street firm, to Chairman of Canada's largest global investment group.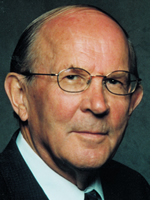 Arno Froese is the executive director of Midnight Call Ministries U.S.A. and editor-in-chief of the critically-acclaimed prophetic magazines Midnight Call and News from Israel. He has authored a number of well-received books, and has sponsored many prophecy conferences in the U.S., Canada and Israel.