Who will take part in the Millennium?
Israel will partake in the Millennium because they are the only nation that has been given a collective promise that will result in their national conversion. The Bible makes it clear that Israel will rule over the nations; therefore, remnants of the nations will also enter the thousand-year kingdom of peace, but they will be ruled with a rod of iron. In other words, sin will not be tolerated. This is evident from Isaiah 65:20: "There shall be no more thence an infant of days, nor an old man that hath not filled his days: for the child shall die an hundred years old; but the sinner being an hundred years old shall be accursed."
Excerpt from the Book: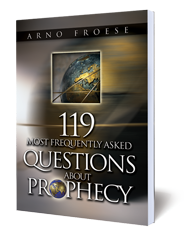 119 Most Frequently Asked Questions About Prophecy
by Arno Froese
#1055 - 176 pgs.