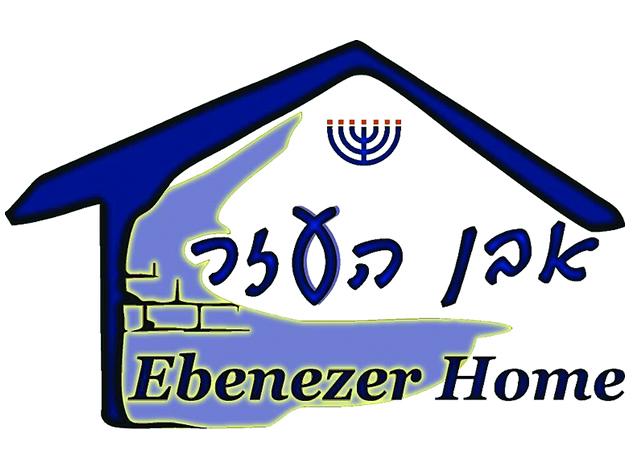 ---
The Ebenezer Home – Haifa, Israel
By clicking the button below you can make a gift of any amount using PayPal's secure payment portal.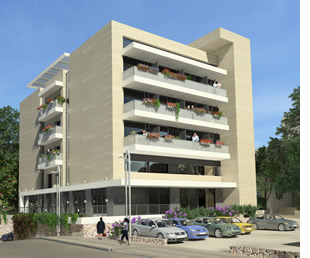 Background
The Home was founded by Pastor M. Solheim and His wife in 1976. There was a need for a home for taking care of the aged and infirm elderly. A medical facility, providing treatment for the new Jewish immigrants coming from the Diaspora back to their homeland, was a must.
The name Ebenezer has a special meaning: it is derived from 1 Samuel 7:12, where it says: "Then Samuel took a stone and set it between Mizpah and Shen, and named it Ebenezer, saying, 'Thus far the LORD has helped us.'" This name witnesses of God's kindness, of our faith in HIM that HE will take care of us in the future as well, so that we will be able to say this verse each and every day.
Messianic Jews are those who believ Jesus is the promised Messiah, the Son of God, through Abraham, Moses, David and the Old Testament prophets. Messiah means "the Anointed One," as Christ comes from Christos in Greek, which means the same in Hebrew. Jews just prefer the Hebrew term, which in origin is taken from the Hebrew/Aramaic language.
As mentioned, the Home in Haifa was established in 1976, and those of the believing community in Israel, who were in need of medical care at their advanced age, found a home that took care of their needs. Many of the residents living at the Home were Holocaust survivors, with no family left to take care of them, as they perished in the Holocaust of WWII.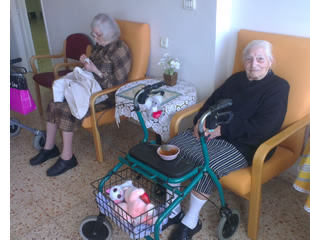 Ebenezer became home for a variety of people, each having a unique story: Jewish immigrants from the former USSR, and those who escaped from Arab countries around Israel and found a new life here. It is worth taking the time to listen to their stories, which will make you laugh and cry and fill you with a much deeper understanding of what the words of the prophet Jeremiah mean: "Behold, I will gather them out of all the lands to which I have driven them in My anger, in My wrath and in great indignation; and I will bring them back to this place and make them dwell in safety" (32:37).
We have Christian Arabs and non-Jewish residents as well; all have been saved by Yeshua our Messiah and have experienced the peace He provides.
God has kept His promise. He has helped the Ebenezer Home continually for more than 40 years.
Many of the residents cannot afford a nursing home, as they come from a poor socioeconomic background. This is often the case among Holocaust survivors and new immigrants. Also, those who served the LORD during their lifetime find this home a place of rest.
The budget of the Home consists of tenants' payments of 30%, and 70% from donations. There is no government support. However, if our Nursing Ward is up to standard, government healthcare would provide about 3,500 USD a month for each patient in that section.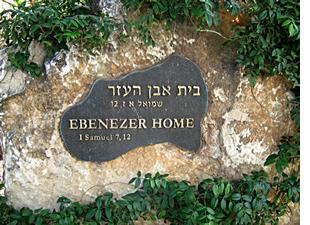 After 40 years at Ebenezer, we have come to one of the biggest milestones in the history of the home. The Ministry of Health, Ministry of Welfare, Fire Safety Department and Municipality have ordered that all facilities meet new standards and safety regulations. Buildings must be reinforced against earthquakes and comply with new medical service standards by 2018. It is required to have a building/renovation permit by then. If not, then the Home's license will be revoked, which means: Ebenezer will be closed! All elderly-care homes in Israel must undergo this procedure.
What to Do
We need to keep the Home open for our brothers and sisters in the faith. We are the only Senior Home for believers in Israel that is also operated by believers. Many have medical needs and want to stay at a home with Christian, biblical values, with the possibility to be taken care of by a staff of believers.
The management, together with medical care specialists, has outlined this vision for the Home:
1. The Home will be renovated and updated to meet all new required standards, in terms of the medical aspect and the building itself (e.g., updated to earthquake standard and fire safety regulations).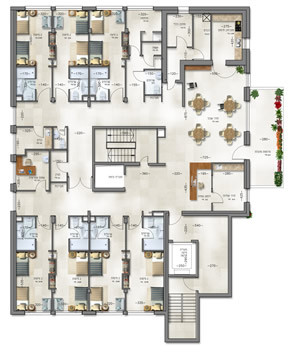 2. It is our calling to take care of those who have served the LORD their whole life, and now are in need.
3. A floor will be added to the building (which is allowed after reinforcing the building to meet the new earthquake standard).
4. A 14 bed NURSING WARD will be built on one of the floors, to provide for the increasing need for nursing facilities for believers in Israel.
5. We are required to meet new standards, in order to keep our license.
6. With the construction of a Nursing Ward, we will be paid by the government—thus, more income for us and making us less dependent on donations to meet our yearly budget.

All this in hope and trust that our LORD will help provide the finances we urgently need to establish this project. The total projected budget for the project is approximately 7.6 million US dollars.
The Ebenezer Nursing Ward Project came out of the need to provide nursing care. Believers have prayed over the project for many years. Now doors have been opened in wonderful ways.
We have hired an architect specialized in nursing homes and hospitals, known and approved by the Ministry of Health and Municipality. The municipality has been willing to help us till now in a very kind way in every detail needed; these are just a few aspects of how we can be thankful to God.
Now I turn to you: the Nursing Ward Project needs your prayerful support! It is a test of faith. I believe that the LORD will provide and send the right people in our path to help establish this much needed Nursing Ward. The project is to the glory of HIS name, so we can be a witness among HIS people Israel (who, by the way, are our people). Not a day goes by without someone hearing the Gospel, among those who come to the home: visitors, government healthcare inspectors, delivery personnel, just to name a few. Nearly everyone asks the same question: "What is different here in this home?" Or, "I can feel that there is something special here…" Some say: "It's quiet and peaceful here." These are the moments given by God Himself for us to share the Gospel; He is present. It's not us; it is all through the grace of the One who redeemed us, our LORD and Messiah, Yeshua, the King of Kings.
Will you help us? If you hear a voice in your heart saying, "Yes, I want to be part of this project," please don't resist this voice; it's for your Christian brothers and sisters in Israel.
In Matthew 25:31-40 we read:
When the Son of Man comes in His glory, and all the angels with Him, He will sit on His glorious throne. All the nations will be gathered before Him, and He will separate the people one from another, as a shepherd separates the sheep from the goats. He will place the sheep on His right and the goats on His left. Then the King will say to those on His right, 'Come, you who are blessed by my Father, inherit the kingdom prepared for you from the foundation of the world. For I was hungry and you gave Me something to eat, I was thirsty and you gave Me something to drink, I was a stranger and you took Me in, I was naked and you clothed Me, I was sick and you looked after Me, I was in prison and you visited Me.' Then the righteous will answer Him, 'Lord, when did we see You hungry and feed You, or thirsty and give You something to drink? When did we see You a stranger and take You in, or naked and clothe You?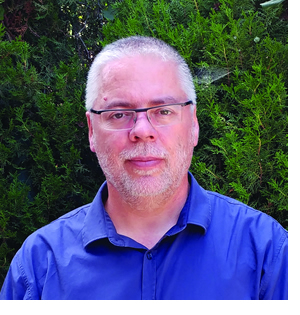 When did we see You sick or in prison and visit You?' And the King will reply, 'Truly I tell you, whatever you did for one of the least of these brothers of Mine, you did for Me.'
May the LORD bless you in your decision!
David Phillips
Maintenance & Project Manager
www.ebenezer.co.il
Email: tms1.dp@gmail.com